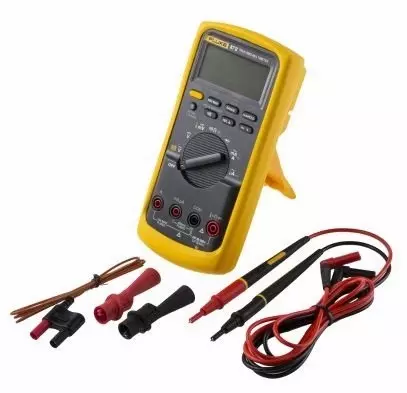 Fluke Sale - 87V Industrial Multimeter - Over 20% Off
Flash Sale £329.00 - Fluke 87V Industrial Multimeter: Over 20% Discount
We are holding a quick flash sale of the most popular industrial multimeter in the world - the Fluke 87V Digital Multimeter. Grab yourself a bargain and get over 20% off. This flash sale is only valid until 14th December 2018. Explore the benefits and savings from this product promotion while it lasts.
Over 20% Off - Renew or upgrade your Digital Multimeter with the Fluke 87V.
The Fluke 87V Industrial Multimeter provides the resolution and accuracy to efficiently troubleshoot motor drives, plant automation, power distribution, and electromechanical equipment even in loud, high energy, and high altitude locations.


Features
TL75 Test Leads
AC175 Alligator Clips
Holster
9V Battery (Installed)
80BK Temperature Probe


---