Why Use Automotive Fuse Breakout Extensions?
Vehicle Diagnostics: Fuse Breakout Extensions
Introducing the Automotive Fuse Breakout Extension range from Warwick Test Supplies. With cables and connectors often inaccessible the vehicles fuse box is an accessible source for diagnostic testing. Utilise this access point effectively and capture the signal you require with a dedicated method of connection to a fused circuit. Discover the durable Fuse Extension Breakouts designed to match the rugged workshop environment.
Why Use an Automotive Fuse Breakout Extension?
Fuse Breakout Extensions create a temporary and reliable access point to connect a current clamp and perform rapid diagnostic tests. It enables the identification of faulty circuits and components or abnormal current drain. The fuse extension leads are simple, cost-effective and will increase the measuring capacity of your current clamp during vehicle diagnostics.
Simple accessory that will save technicians valuable time;
Non-intrusive test prevents damage to cables and improves technician safety;
The Automotive Current clamp connects with ease - Discover the versatility of Automotive 60A Current Clamps Read More...
Cost effective diagnostic accessory without the need for costly technician training.

How does an Automotive Fuse Extension Breakout work?
Simply remove the fuse of the circuit you wish to test from the vehicles fuse box
Insert the compatible Fuse Breakout Extension Lead into the newly vacant fuse socket
Insert the fuse into the Fuse Breakout Extension Lead
Position the Current Clamp jaws around the breakout cable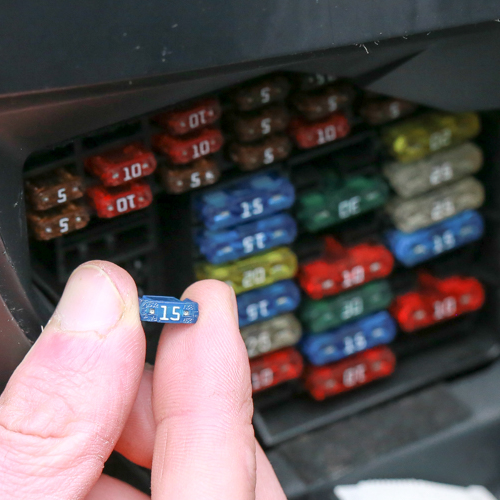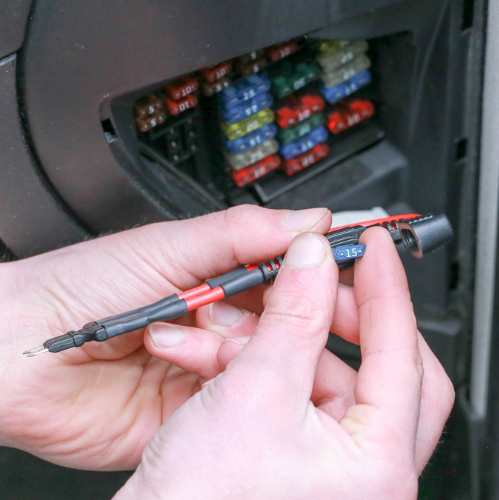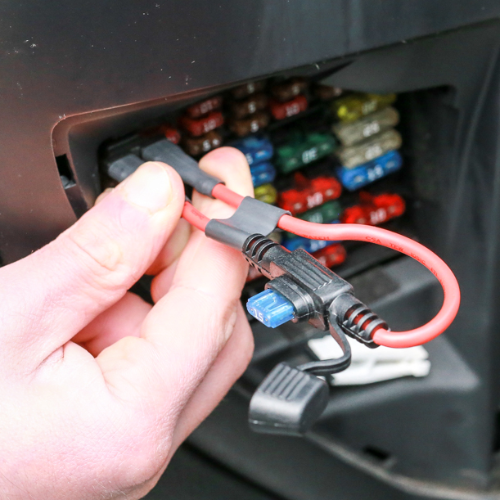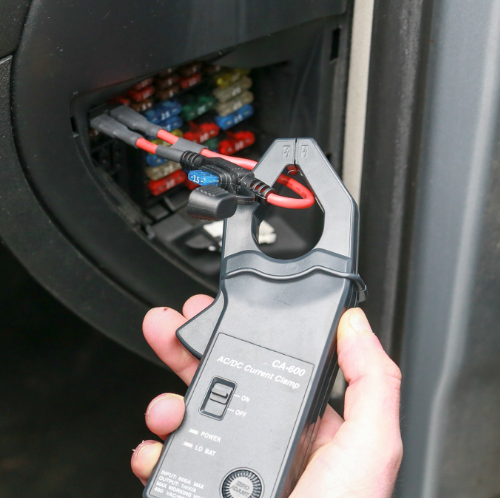 The Automotive Fuse Breakout Extension Set
Warwick Test Supplies has designed and manufactures a range of 4 Fuse Breakout Extensions in the most common vehicle fuse sizes. Identify faulty circuits, components or abnormal current drain on numerous vehicles with greater accuracy in less time. The Fuse Breakout Extension models include;

Mini Fuse Breakout *** ATC/ATO Fuse Breakout *** Maxi Fuse Breakout *** JCASE Fuse Breakout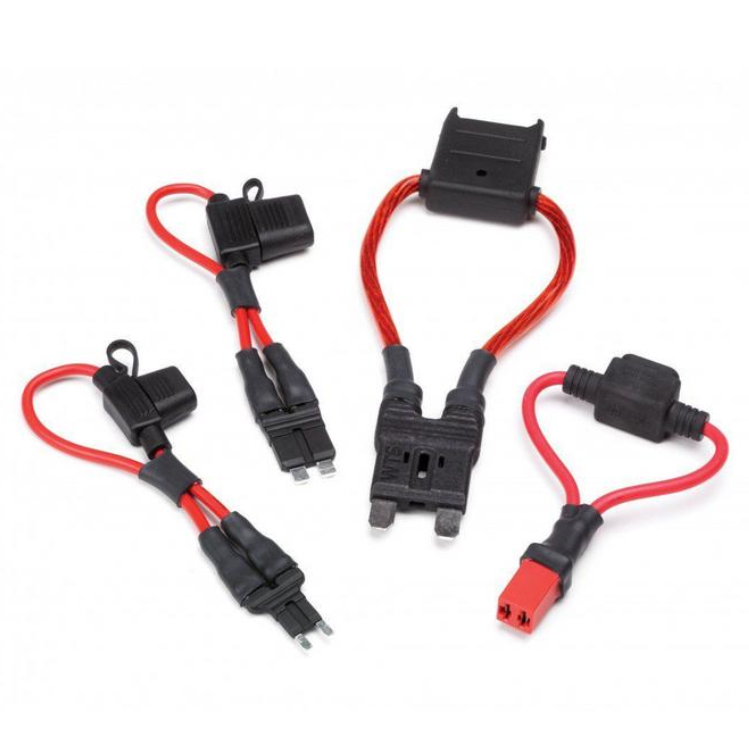 Each fuse extension is available separately or supplied as a set of 4.



---