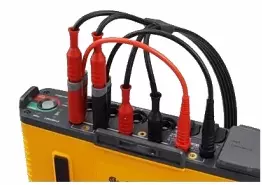 Safety Alert Fluke 173X, 174X Series Power Quality Loggers and 3540FC Power Monitor
Safety Alert - Fluke 173X, 174X Series Power Quality Loggers and 3540 Power Monitor
Fluke have issued a critical safety alert where there is a danger of serious personal injury or death through improper use of the test lead set that is supplied with the equipment. Due to the lead lengths it is possible to be able to wire the voltage connections incorrectly causing a phase to phase or phase to neutral short circuit which may cause an arc explosion.
To prevent any occurance of mis-wiring Fluke had developed a replacement lead set and will replace the current set of customers leads for those who have these equipments. To find out more about this safety alert and to request free a replacement lead set visit www.fluke.com/174x-accessory.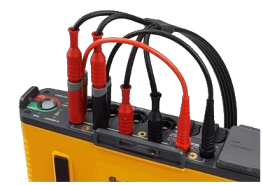 Replacement lead set fitted - Note shorter leads.
---