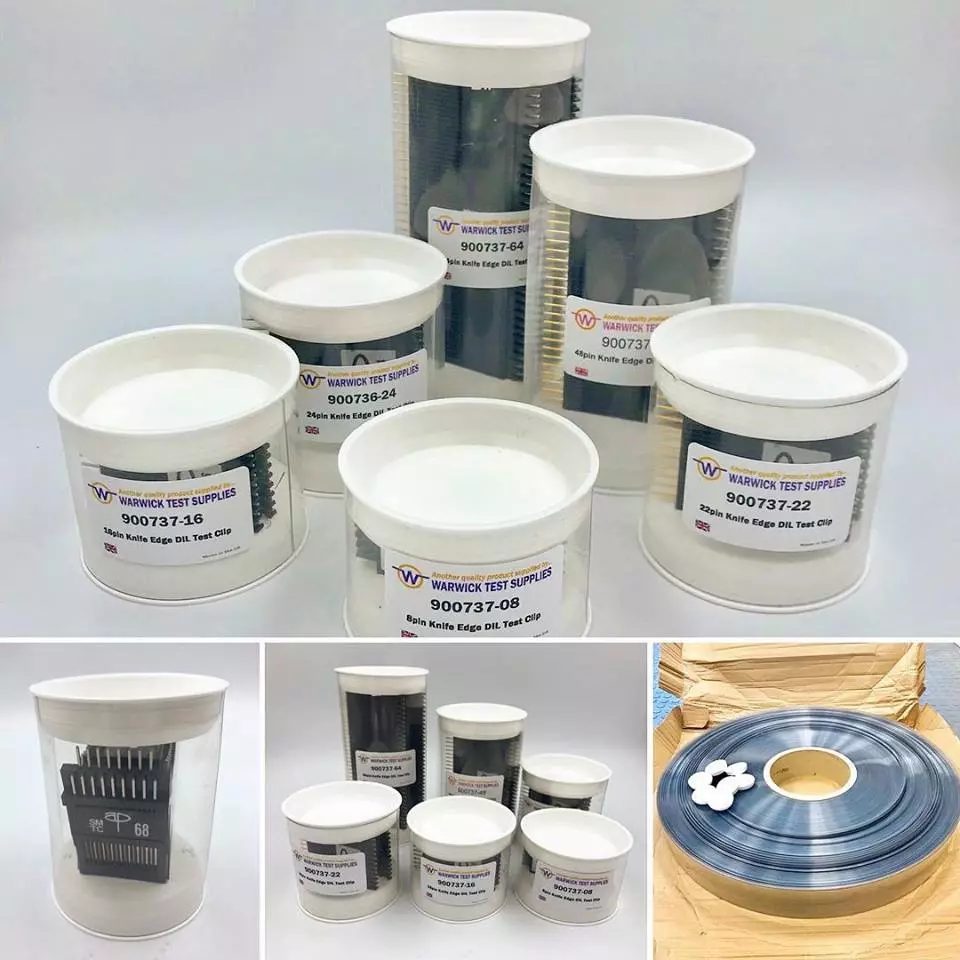 Novel Test Clip Packaging Solution
Packaging multiple size IC Test Clips using a single packaging solution.....
When IC Test Clips come in an expanding range of sizes finding a packaging solution to cater for them all is not an easy task. Until that is, we found the 'Tube on a roll' from Bell Packaging. An innovative self help packaging solution that uses recyclable and biodegradable materials enabling us to quickly make the right size packaging at the drop of a hat. Read the full story below.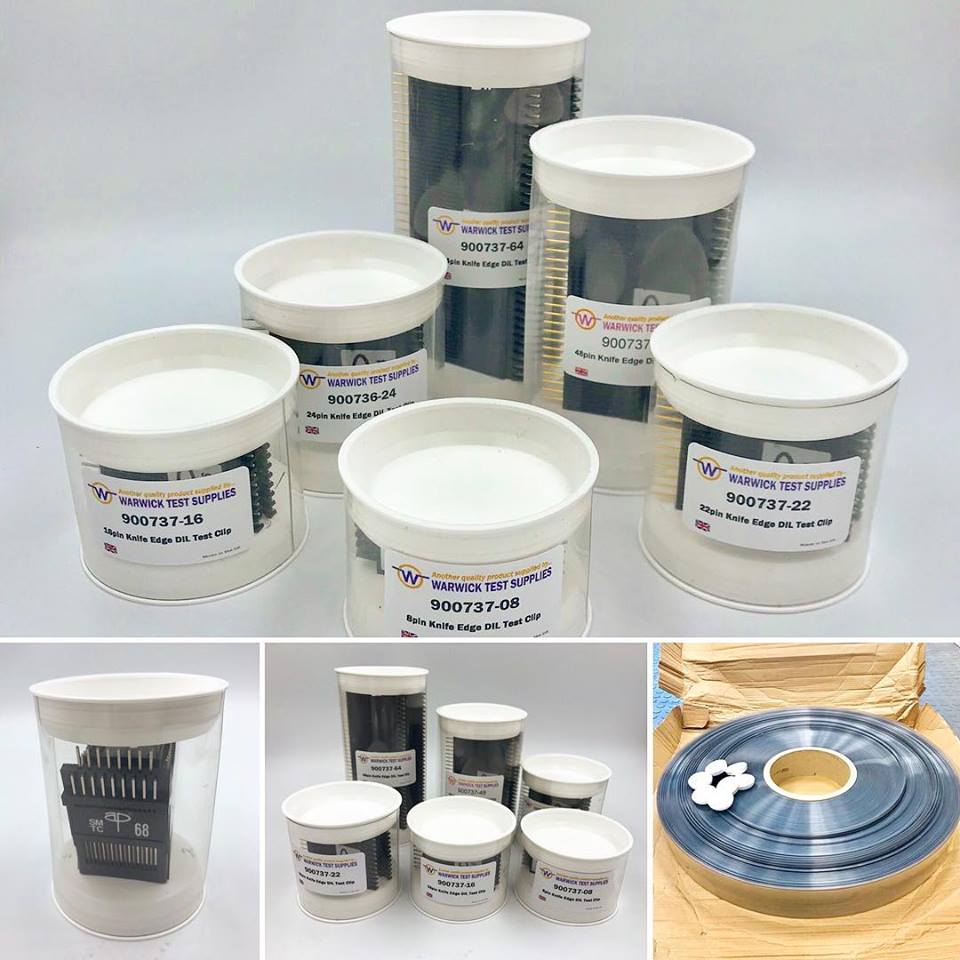 Warwick Test Supplies manufactures the range of AP Products IC Test Clips. When we first took over the production of the test clips each test clip was being packaged in a bespoke cardboard box that required 8 folds to form it before placing the clip in the box and securing it with a staple. This of course took an inordinate amount of time and labour cost to do this work was unsustainable to keep the product competitive. We needed a new solution!
It didn't escape our notice that other test clips on the market were using clam shell packs. Now these look good, have the ability to mount a brand and part number on them and are really easy to place the product inside. So we gave them a go. They ticked all the boxes on presentation and ease of packaging but as the test clips are all different sizes dependant on the number of pins the product is not 100% secure and rattles about. Other manufactures test clips use them so they must be ok right?
Wrong. For every shipment that went out the door we had reports of one or more test clips with damaged boxes, bent pins or other damage requiring RMA.
So back to the drawing board and lots of research on the internet and talking to packaging manufactures.
What we found was quite extraordinary and so flexible in its capability that it was perfect for not only our range of test clips but other products that we manufacture or supply.
That solution turned out to be Jetran - the tube on a roll. This novel solution uses a tube that is flattened and comes on a roll. The tube is easily cut to length and with the addition of two end caps you can package the product in seconds. The flexibility of being able to cut the tube to length means that we can generate a bespoke size for the whole range of test clips and guarantee that the test clip is held secure and will not move or rattle about. Whats more, the materials used are all recyclable and/or bio-degradable so it also meets our business commitments to minimise our impact on our environment and control our waste.
Give us a call if you would like to hear more on how we use Jetran with our products.
---